~ LINKS ~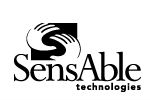 SensAble Technologies, Inc. These are the makers of "FreeForm" digital sculpting software. I use it on at least half the sculpting projects I do now. Sometimes it is just for the accessories, sometimes I even sculpt portraits with it. You can feel the objects trough a patented stylus which gives force feed-back. It's awesome!!! My first sculpting attempt was the mini-bust I did of "Spock."


Minitech Machinery Corporation. I have use several CNC mills and these are the best. They perform to the highest standards and outperformed my Roland MDX-20 so much that all I use the Roland for is scanning. These guys stick with you through any problems until they have found a solution!


MicroSystems CNC Controller. When I purchased my Minitech mill, it came with a controller that had some problems, Jack at Minitech replaced it immediately with this controller and I have never had a problem since! They have great support too!


DeskProto is the tool path software I prefer currently. It's mother company is "Delft Spline Systems" of the Netherlands. It is very easy to use and extremely fast at building the tool paths for both 3-Axis and 4-Axis milling.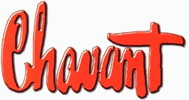 Chavant, Inc. Take a look at their Brochures Online to find the two clays I use the most: NSP (Med and Hard) and P-40 compounds. This is the highest quality plasteline I have ever used and as an added plus…NO SULFUR! All my traditional sculpting starts in Chavant plasteline before I move on to wax.